ProjeXplorer: Navigating the Future of the Project Economy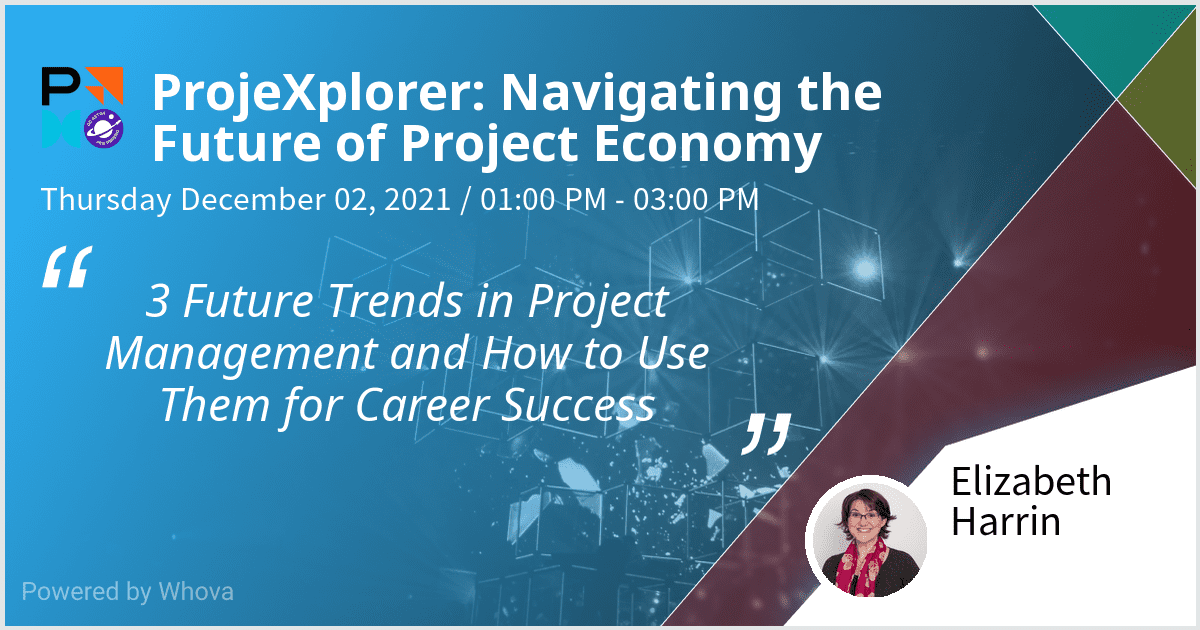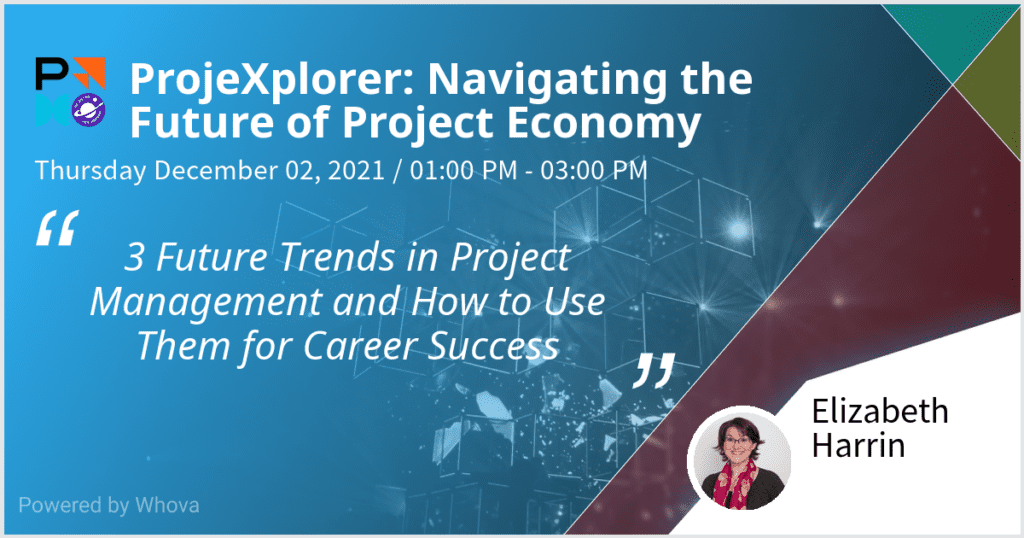 I'll be speaking at the ProjeXplorer event on 2 December 2021, organised by PMI Bulgaria. This is a huge online event over three days, with speakers from around the world.
I'll be talking about the 3 future trends in project management that are affecting us today, and how to use them for career success. My talk is part of the Power Skills track. I'll be talking about where project management is going, and how can we prepare for what that means for the future of our jobs.
In this webinar, you'll learn about 3 of the big trends in project management and how you can harness these in your projects. You'll learn how to adapt and succeed as a project manager for years to come.
I have been talking about the future of project management since 2008, and I will share insights and research about why current trends matter to you and what you can do to future-proof your career.
You'll leave this interactive session knowing:
This online event is being hosted on the Whova platform. Find out more and enroll here: https://pmibulgaria.events.whova.com/