The book that will change the way you work
"This practical and well-written guide will increase the quality of your work and save you time in the long run."
Susanne Madsen, Executive Coach and author of The Power of Project Leadership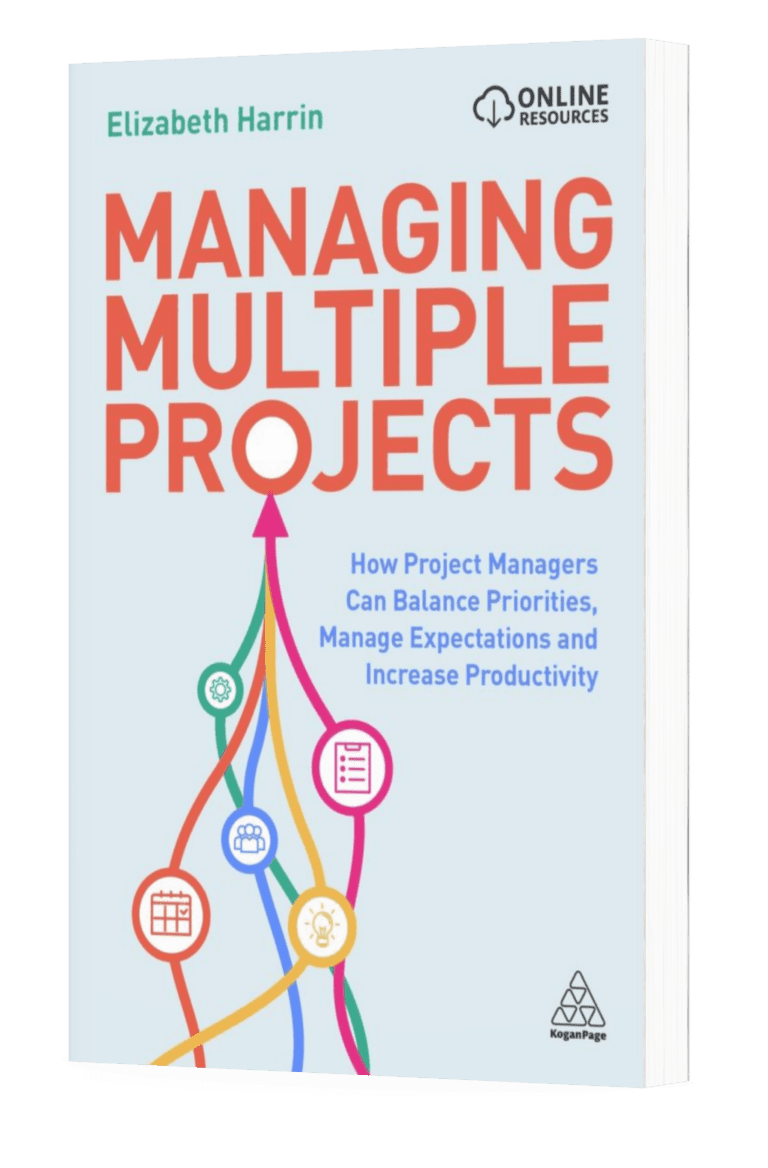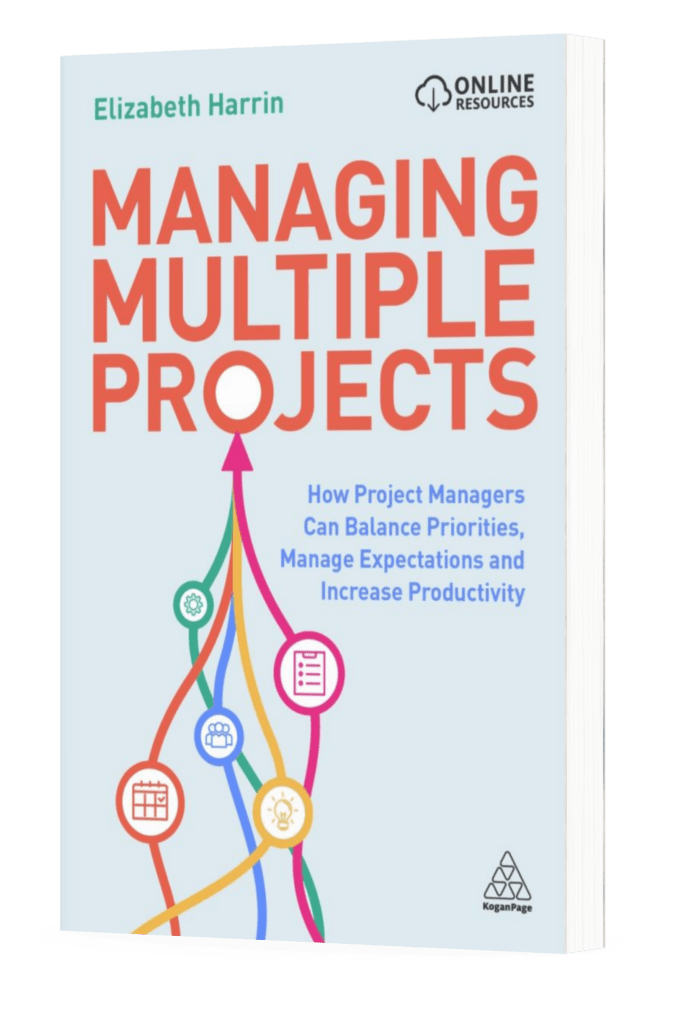 "If you are working on two or more projects and want to both be more successful and reduce stress, this is the book for you."
David L. Pells, HonFAPM, PMI Fellow, Editor, PM World Journal
Managing Multiple Projects: How Project Managers Can Balance Priorities, Manage Expectations and Increase Productivity is a book that offers a comprehensive framework for juggling your workload and still leaving the office on time.
Get Your Copy
Scroll down for free templates!
Reader Reviews
Managing a project is tough, managing multiple projects can be overwhelming. To succeed you need the skills of a juggler, a mind that can multi-process, and a spirit of adventure. A great reference guide can only be a bonus and this is exactly what you have in Managing Multiple Projects. Your perfect 'assistant' in successfully leading multiple projects, Elizabeth Harrin's book really delivers the practical help you need with a framework to tame the chaos.
Peter Taylor, author of The Lazy Project Manager
An excellent guidebook for project managers and others juggling multiple projects. Filled with practical advice on managing it all, you will become a better project manager. Elizabeth Harrin lays out a framework that is easy to follow and will help you get control of your workload. To get the most out of this book, implement the action steps at the end of each chapter and check out the appendices to find helpful checklists and templates. I highly recommend this book!
Cornelius Fichtner, PMP, CSM, host of The Project Management Podcast
Elizabeth is an expert in project management and always provides clear guidance and excellent strategies to those who need help managing multiple projects. I highly recommend her book, Managing Multiple Projects and encourage anyone who has to manage projects to seek out her work.
Nicky Christmas, Founder and Editor of Practically Perfect PA
After reading your Managing Multiple Projects book, I could clearly relate all my challenges over the last twenty years with various companies managing projects/programs.
Now with better clarity through your resources, I immediately took action to improve myself since this week. I can feel the new vigour in me now, and hope to maintain the consistency.
Thank you so much for your timely resources. Sincerely enjoying reading your email newsletters and blog.
Harish Ravindram
Project management is changing. Rather than focusing solely on one large project, the majority of project managers are now expected to juggle multiple projects, and that brings a different set of challenges.
It's time for a new way of working — a way that is aligned to the realities of managing many things at the same time. It's time for practical working methods that help us layer project upon project, because repeating the linear process of managing one single project over and over is a bloated and inefficient way to work.
There is a better way, and you're about to learn it.
---
Online resources
Thanks for seeking out the online resources that go alongside my book, Managing Multiple Projects: How project managers can balance priorities, manage expectations and increase productivity.*
Below you will find the roadmap to implementing the ideas in the book, along with other useful resources I created to help you take action.
---
---
All the files
All the above files are available in a Google Drive folder.
Access the Managing Multiple Projects Google Drive folder to see them all in one place.
Other articles
You might also find the following articles and resources helpful:
* This page contains affiliate links: I may receive a small commission if you go on to buy a copy (thank you!)