Are you about to start a new project for your blog?
What are blog projects?
A project is anything that has a start, a middle and a definitive end — when you can say the thing is launched.
Online entrepreneurs and bloggers run all kinds of projects, with teams and individually. A project might be:
Writing an ebook
Rebranding your blog
Carrying out a blog audit or a big piece of blog 'housekeeping'
Doing a campaign for a blog sponsor or an affiliate promotion
Hosting a webinar
Launching a new product
Creating a course
Launching a podcast
Launching a membership site
or even launching a new blog!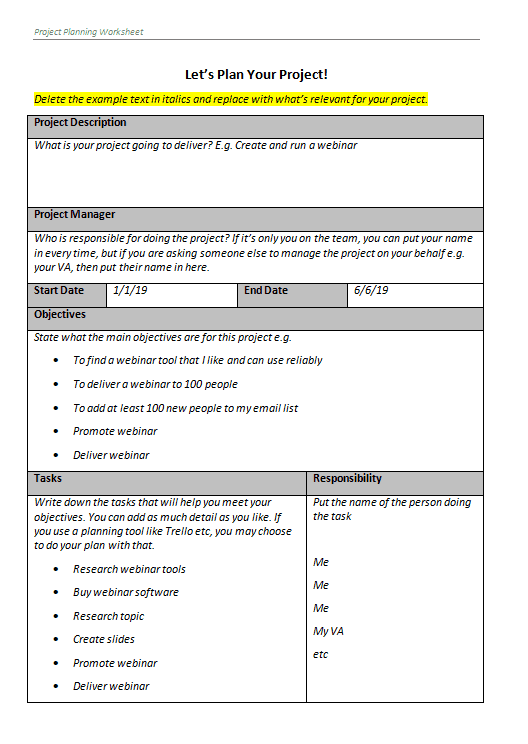 Bloggers and online entrepreneurs run projects all the time, even if you don't consider them to be "projects."
I think you should consider them as projects, because then you can apply a structured approach to getting them done – focus on finishing!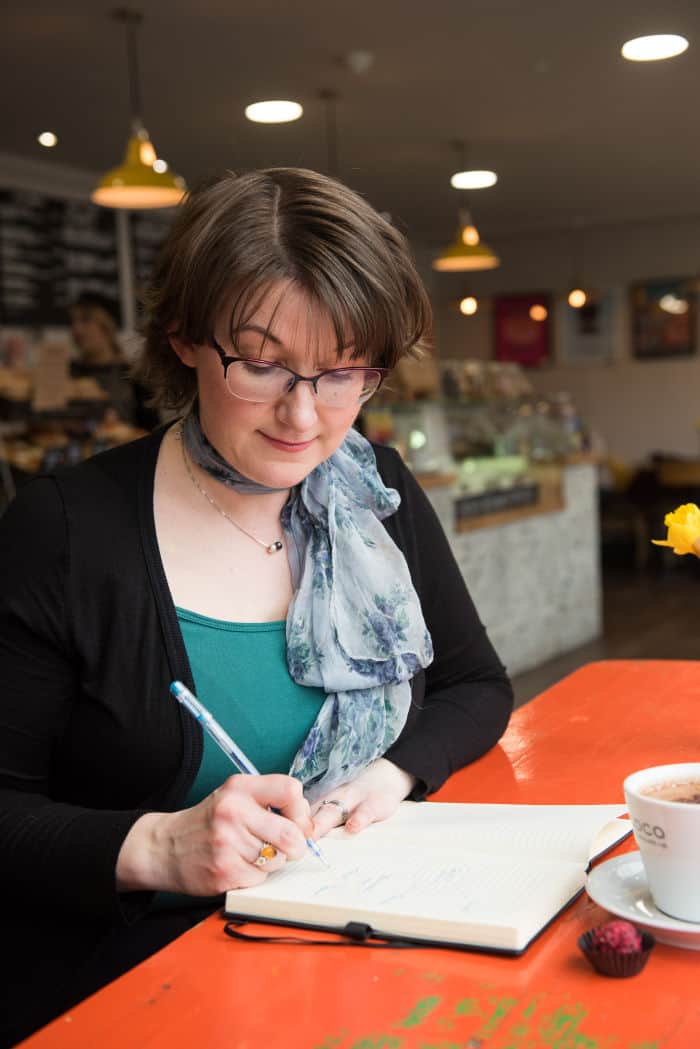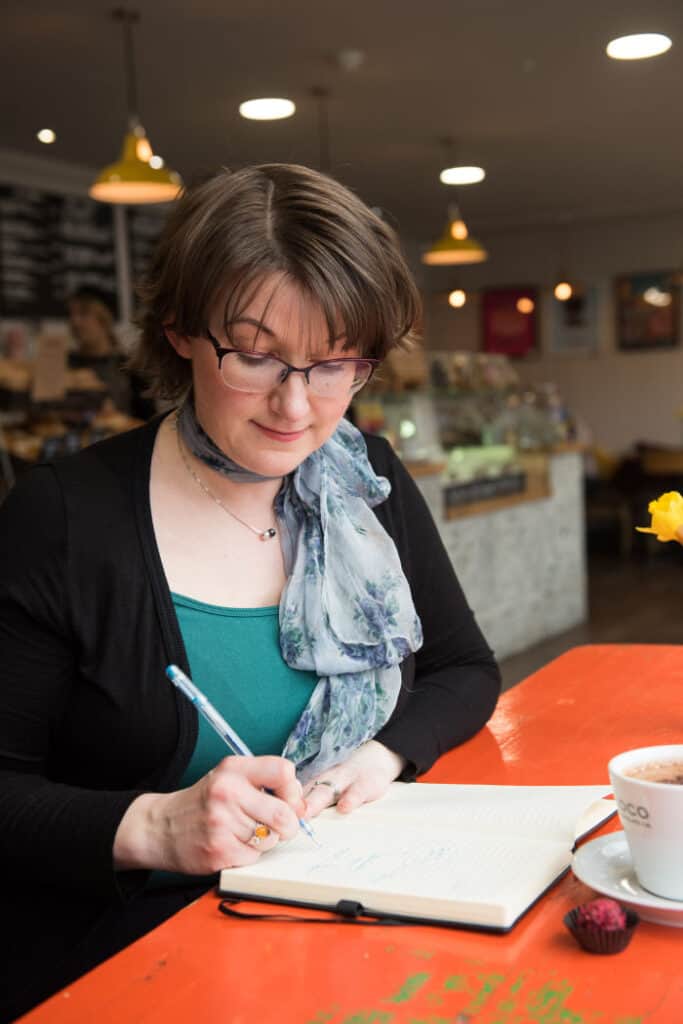 When you get started on something new, it's important to think about:
I've created a simple two-page worksheet to help you answer those questions and get your project off to a fantastic start.
You can download it free – just leave your email address in the box below and I'll email you the Word document so you can edit it yourself and use for all your projects.
Why do I need this blog project planning worksheet?
Because life is too short to waste time on projects that meander.
Research in the world of project management shows that initiatives that start off well have a greater chance of success. If you have clear goals, and a clear plan, you are more likely to deliver a successful outcome.
And that means, you're more likely to end up feeling like you've used your time well, and grown your blog and business in the direction you wanted.
Can I use this worksheet with Trello/Asana/my planning tool?
Yes!
The point of the worksheet is to help you plan out what you want to do, set realistic targets and think through the key dates and activities that will let you achieve your goals.
You'll look at what resources you need to help you get there, too.
It's not a detailed plan – in project management jargon we call it a project initiation document, and this is a very basic version, perfect for getting started on simple projects.
Once you've completed the document, move into your project management planning software and detail out all the tasks and next steps.