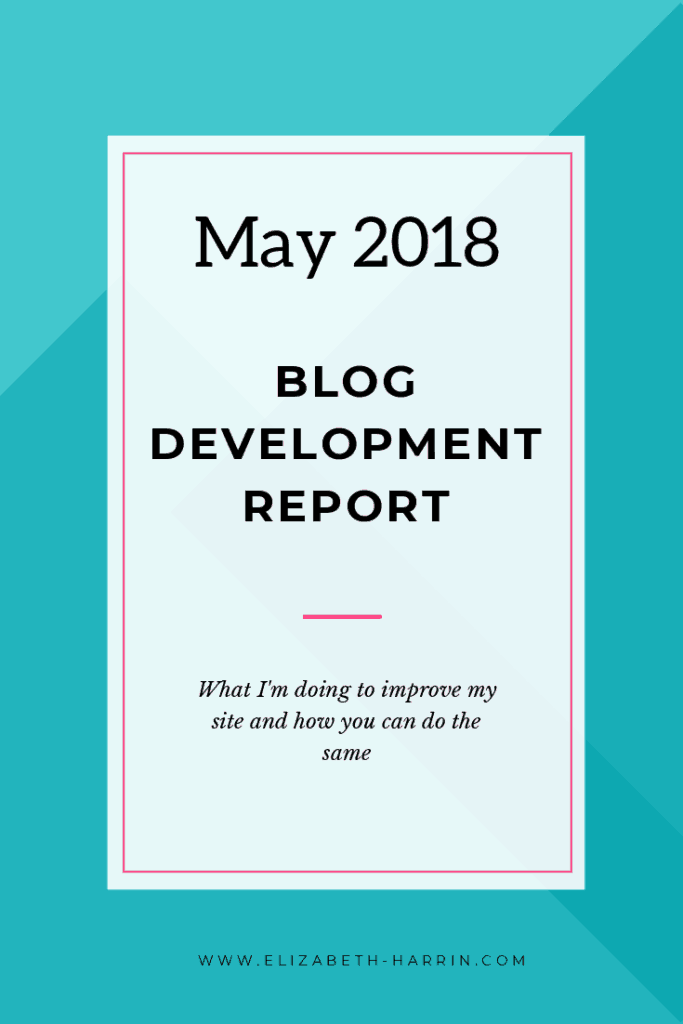 Let's recap on my targets. I set myself the following goals for the month, which, by the way, is my busiest work month of the year.
Increase the font size for my text.
Add a CTA to sign up to my email list to my email signature. (Something like: Interested in business blogging? Check out my free list of business blog content ideas.)
Add my blog to my Facebook profile, Twitter, and LinkedIn
Do another module of Blogger U. I don't think I gave it enough time this month.
Carry on with GDPR planning (as I'm writing this in early May, I have actually made a really good start)
Set up effective menus (yes, this was carried over from last month. Until the categories are in place, I can't really do the menus)
Define my categories. I have actually done this on paper but need to set them up in WordPress.
So how did I do?
Actually, pretty badly.
GDPR took up most of the month and supporting my clients at this time had to take priority.
GDPR
I wrote my privacy notice. Fortunately, I had an excellent set of templates to follow for GDPR so it made it very easy to do what was required.
I added a privacy policy and a cookie policy, and updated my opt in forms to be GDPR compliant.
Font Size
I reviewed my font size and I think it's now OK. What do you think?
Facebook
My plan was to update an existing Facebook page to reflect the new branding and name of this blog. Unfortunately, Facebook's terms didn't allow me to do that. I had to start a brand new page.
This means I am starting from scratch with followers and likes, which is annoying, but I can understand the logic behind their decision.
Next month I need to seed the page with content and start to promote it.
Learning and Education
The course that I am currently working on is Blogger U. This isn't really a course – it's a collection of courses plus a Slack group for accountability and regular check ins. I am enjoying it, especially the mix of people in the group.
Having said that, beyond staying up to date with the Slack discussion and joining the discussion, I didn't do much targeted learning due to the pressure of work.
Next Month's Targets
As progress this month was so poor, I really need to spend some concerted effort catching up. My blog development goals for next month are to:
Add a CTA to sign up to my email list to my email signature
Add my blog to my Twitter and LinkedIn profiles
Start building out content for my new Facebook page
Do another module of Blogger U
Set up effective menus (yes, this was carried over AGAIN from last month. Until the categories are in place, I can't really do the menus)
Add my categories