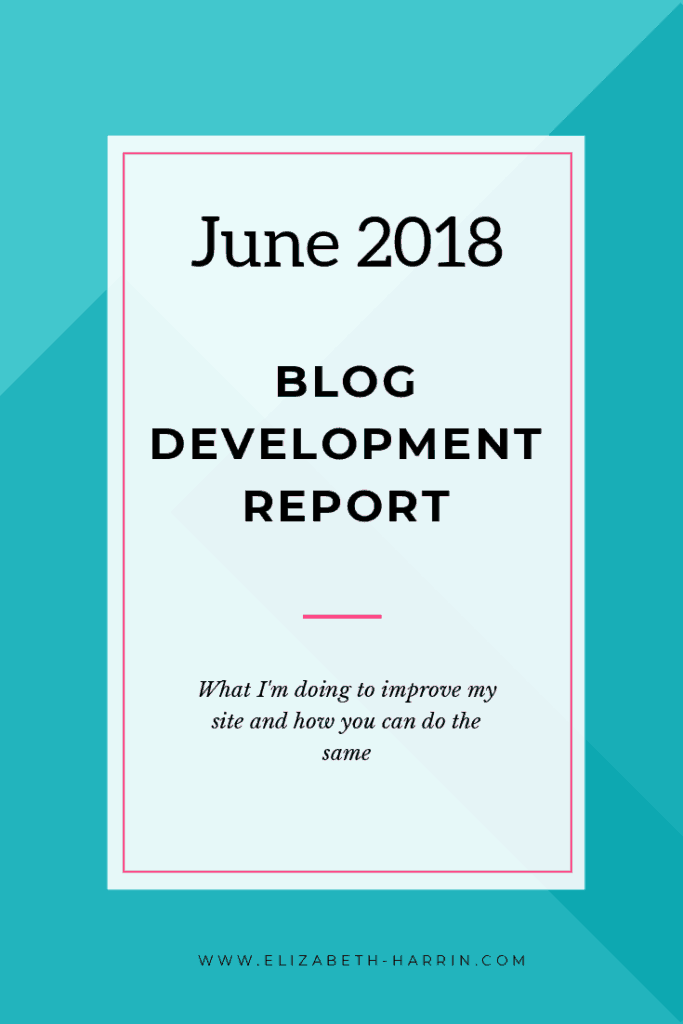 You may have seen my previous blog development reports (for example, here and here). I am personally don't get a lot out of blogging income reports. What I do think is interesting is how people are tweaking their blogs over time to drive traffic and improve the user experience.
Through these blog development reports, I'm recording my own progress at improving this fledgling blog.
My goals from last month were to:
Add a CTA to sign up to my email list to my email signature -> complete
Add my blog to my Twitter and LinkedIn profiles -> complete
Start building out content for my new Facebook page -> complete
Do another module of Blogger U -> complete, but it was one of the early modules I had already completed, see comments below
Set up my categories and then add effective menus -> not achieved.
The headlines are: I did the small tasks and haven't yet made in-roads on the larger, more structural work.
Social Media Improvements
I started to put content on my new Facebook page. At the time of writing, the number of likes and follows is non-existent, but next month I intend to do more promotion.
I have added my new page, Business Blogging Made Simple, to my Facebook profile.
I also added the website to my Twitter and LinkedIn profiles.
Email Improvements
One of the downsides of GDPR is that I lost my blogging list. I decided to delete it and start from scratch, which is what I have done.
This month, I recreated the appropriate segments and tags inside ConvertKit, which is the email management software I use and recommend.
Learning and Education
This month, the course platform for Blogger U was updated and I didn't have much time to devote to learning beyond logging in just to check that I could. Annoyingly, the update meant that all course progress was lost, so all the videos I watched on the old platform are now marked as unwatched again. This is an issue because you can't advance through the material unless you have completed the previous lesson. I've started "watching" the early videos again with the sound on silent while I do other tasks.
BoardBooster also closed this month. I had been using BoardBooster for several years and have never really got on with Tailwind. I have had a couple of VAs in the pas who were very clued up on how Tailwind worked, but personally I don't think it is for me.
I have purchased Manual Pinning Simplified, an ebook on how to pin without using software for scheduling. I think Pinterest values this kind of regular, authentic interaction as well, so it may work to my advantage. Next month, I want to review the processes documented in this book and see if I can make them work for my two websites.
Site Structure
This month I have focused on building content, especially for my upcoming course on blog organisation.
As a result, some of the things I wanted to get done on this blog have not been given the time the desire. If you have been following my development reports, you'll see that I've been struggling to dedicated time to creating the site structure I want, so this needs to be top of my list for next month.
Next Month's Targets
My blog development goals for next month are to:
Promote the Business Blogging Made Simple Facebook page
Continue working through Blogger U
Set up my categories and then add effective menus
Read Manual Pinning Simplified and decide on a replacement strategy to BoardBooster.