There's a lot to do when you're a blogger!
From crafting your email newsletter, to reviewing your stats, writing that next blog post, and making progress on your new project… while balancing your work with family and perhaps employment too.
So how do you stay organised as a blogger?
If you are battling overwhelm and wondering how you can stay on top of your blog activities, I have something for you today.
I'm a professional organiser by trade: as a project manager, I organise stuff for a living, and now I blog full-time. Let me share my top 7 tips for organising your blog life!
1. It's OK if you don't have a routine
I know many bloggers will tell you that the key to productivity is to have a routine. But if you aren't yet a full-time blogger, then creating a routine is tough. You need to be flexible around the needs of your work and family.
And even as a full-time blogger, my schedule is all over the place depending on what other commitments I have. I mean, the point of moving to full-time blog life was so that I could have more flexibility to do the things I love and balance my blog work with… you know, an actual life. So why would I want a fixed routine?
It's not the routine that's important, it's the focus and systems.
You can work whenever you like, as long as you have systems and processes, and the focus to use them.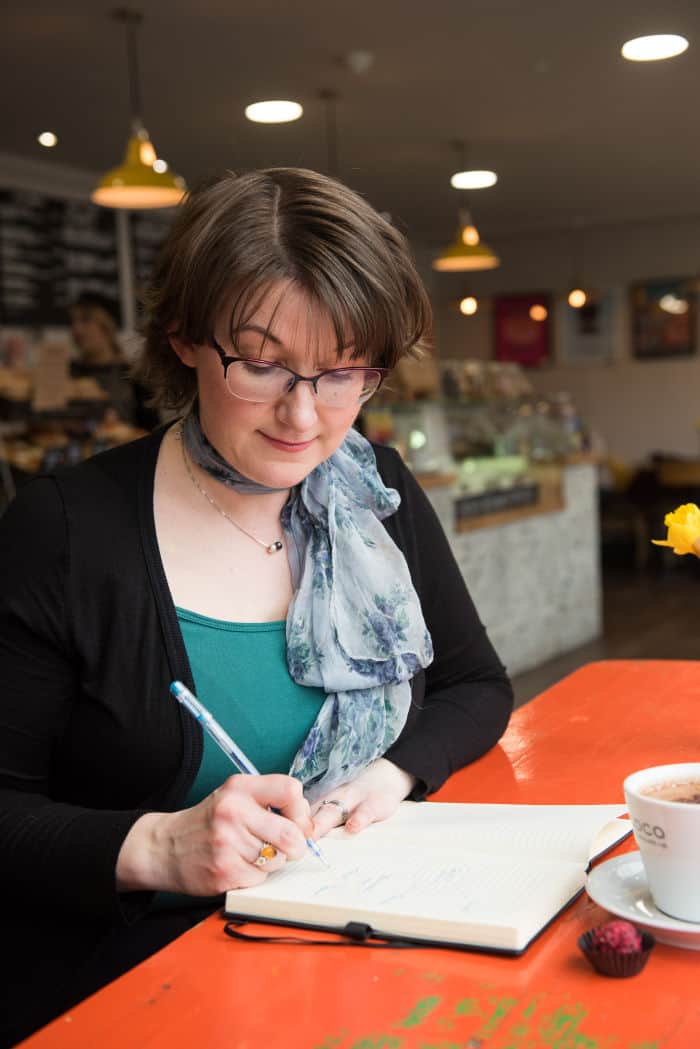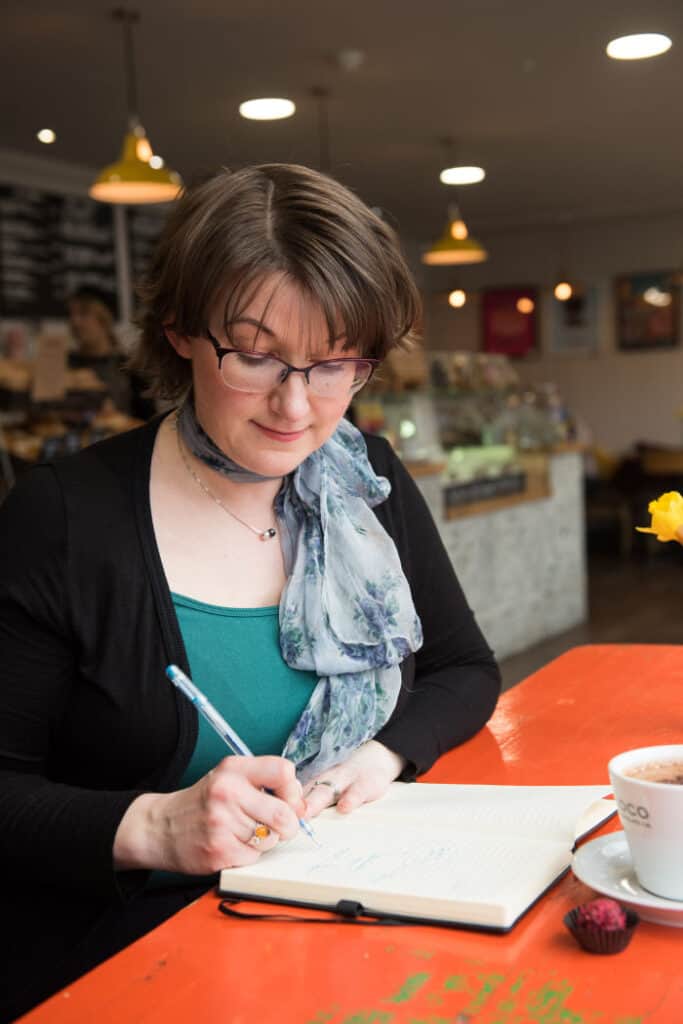 2. Keep accurate records
In my course, How to Organise Your Blog Content, I teach how to create accurate records of what you create. Whether that's blog posts, videos, podcasts, content for your membership site or something else, you need to stay on top of your assets.
Then you can repurpose them, re-promote your seasonal content, save time and increase your productivity because you aren't constantly hunting for digital files.
So, create a filing system to keep a record of what you are producing. It's a great way of organising your blog content. It's life changing, I promise!
3. Use checklists
I use a monthly blog checklist, which used to be on paper pinned up in my home office, and now it's in Plutio, the project management software I use to track my work.
Download my free monthly blog checklist here.
A checklist is an easy and visual way to remind yourself of what you've done and what you still need to do in the month.
If it helps you to go more granular and have weekly checklists too, by all means do so. Whatever works for you.
Pro Tip: Block out time on your calendar to do the work as well!
4. Schedule in advance
Schedule, schedule, schedule.
Gone are the days when I'd be able to sit down in the evening and compose a blog post to go out right there and then (although I did used to do that).
Then I got a busier job. And kids. And a house. With a garden… and all the things started to eat into my "blogging" time.
As a blogger, you want to be productive with the time you do have. It's important to use time management practices to get the most out of the hours you can commit to blogging, but it's also important not to be constantly rushing.
So plan your content in advance. I have a content planner that sets out what emails and blog content are being produced for the year. It's not all filled in, but my team and I normally work at least a month in advance, three months in advance for promotions, affiliate promotions and sponsored work.
You can schedule out content to publish in advance in WordPress and your email software. There's no excuse for not writing ahead and buying yourself some breathing time. Then you can use that for blog projects, audits, whatever you want.
Pro Tip: Schedule social media as well. I take one evening a month and schedule all my social posts for the month, leaving some breathing space for things I might want to contribute "live" as it were.
A lot of bloggers promote social scheduling tools, and I use SocialBee, but I also know that I get better reach with in-built manual scheduling options within the tool, so I mainly use those. The analytics are fine for what I need too.
5. Set goals and stick to them
Part of being organised is knowing where you are going.
Set your goals. Create your projects for the month, quarter or year. Then stick to them.
That also means tracking what is important to you. If you want to make money from your blog, you need to track what is making you money so you can do more of it. You need to track what you are spending money on so you do less of those things too!
Read next: How I make money from my blog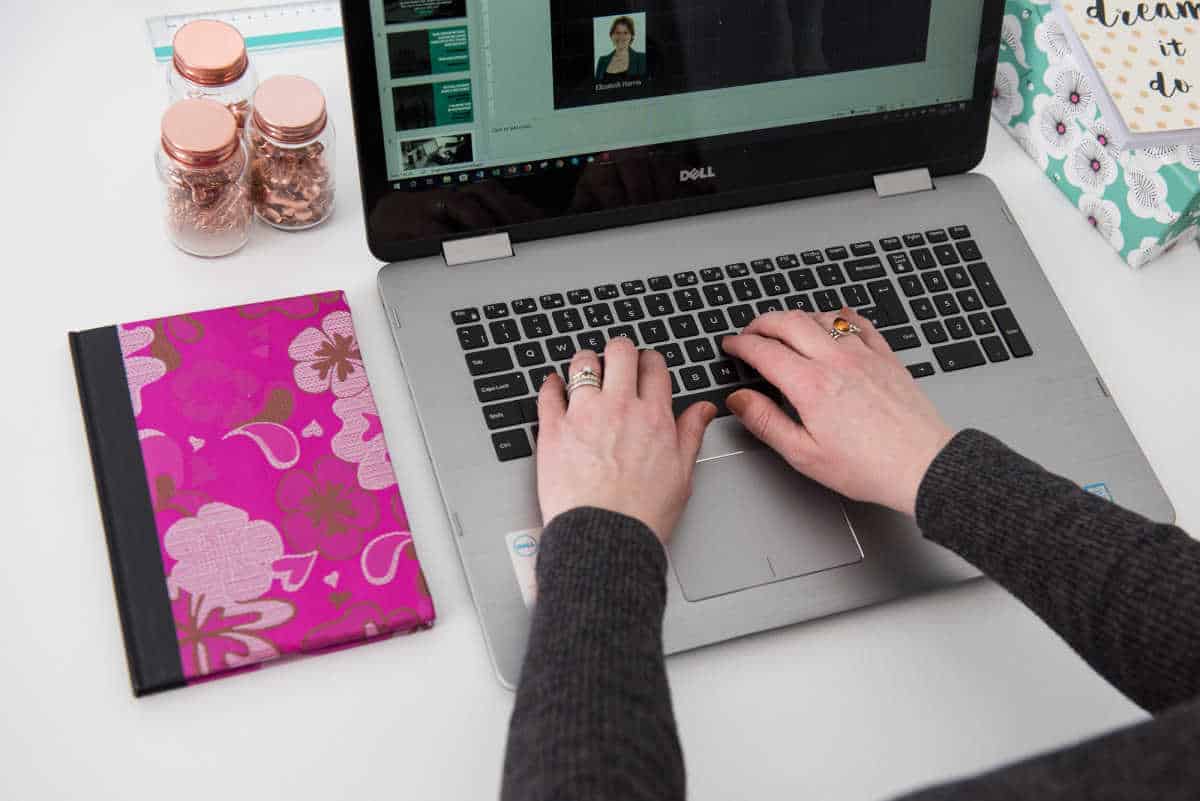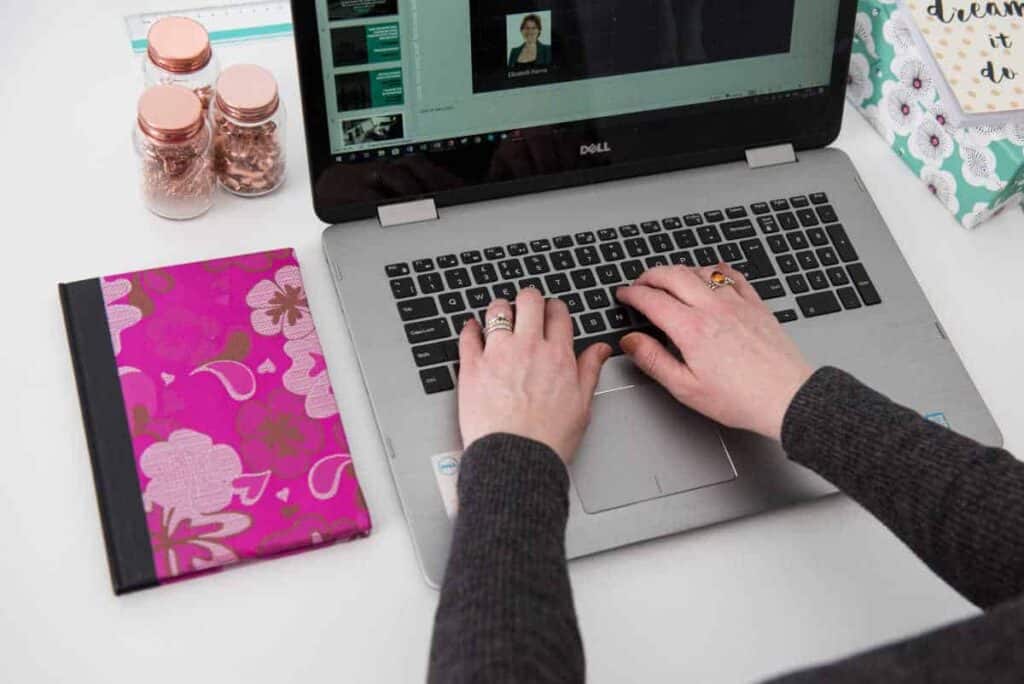 6. Organise your ideas
I get it, because I'm the same as you. I have hundreds of ideas. I have three notebooks on the go recording ideas.
But all the notes get transferred either to my blog project management software or to my content tracker so I have them ready to refer to when I next need to write an article.
I can't tell you how to do this yourself because everyone thinks differently. I am a list person, in that I make lists. I don't work well with tools that are 'too' visual because I like to see a lot of information at any one time.
I work with people who are visual thinkers and want to create mindmaps and doodles all the time. It works for them!
So pick a way to organise your ideas and stick with it, for at least a month, to test out whether it works for you. Here are some ways to organise your ideas:
Create lists of related topics
Use Kanban-board style visual lists
Use mindmaps or doodles
Keep ideas in a notebook
Use audio snippets you record on your phone and then transcribe
Use sticky notes
Use a note app like Evernote or OneNote.
There are as many ways to organise your ideas as there are brains in the world, but generally you'll want to group your ideas into categories so you can more easily search and find them when you get time to work on them.
7. Batch your work
Batching simply means doing a lot of the same task at any one time. For example, here are some blogging tasks you can batch:
Photography
Image editing
Shooting videos
Video editing
Writing blog posts
Responding to emails
Brainstorming content ideas
Social media post scheduling and responding to comments on social
Going to the post office and doing other 'out of home' errands.
In other words, instead of recording one video, editing one video, creating one YouTube thumbnail, loading one video to YouTube, sharing on social media about your one video, embedding one video in your blog post – you do many of the same step at once.
I typically record four videos at a time (changing my scarf or hair to make it look like I haven't shot them all while wearing the same clothes). Then I'll sit and edit them all. I'll load them to YouTube and fill in all the meta data at the same time.
Then I'll wait until my batching time for social media content and create a bunch of posts about the videos, scheduled out over time.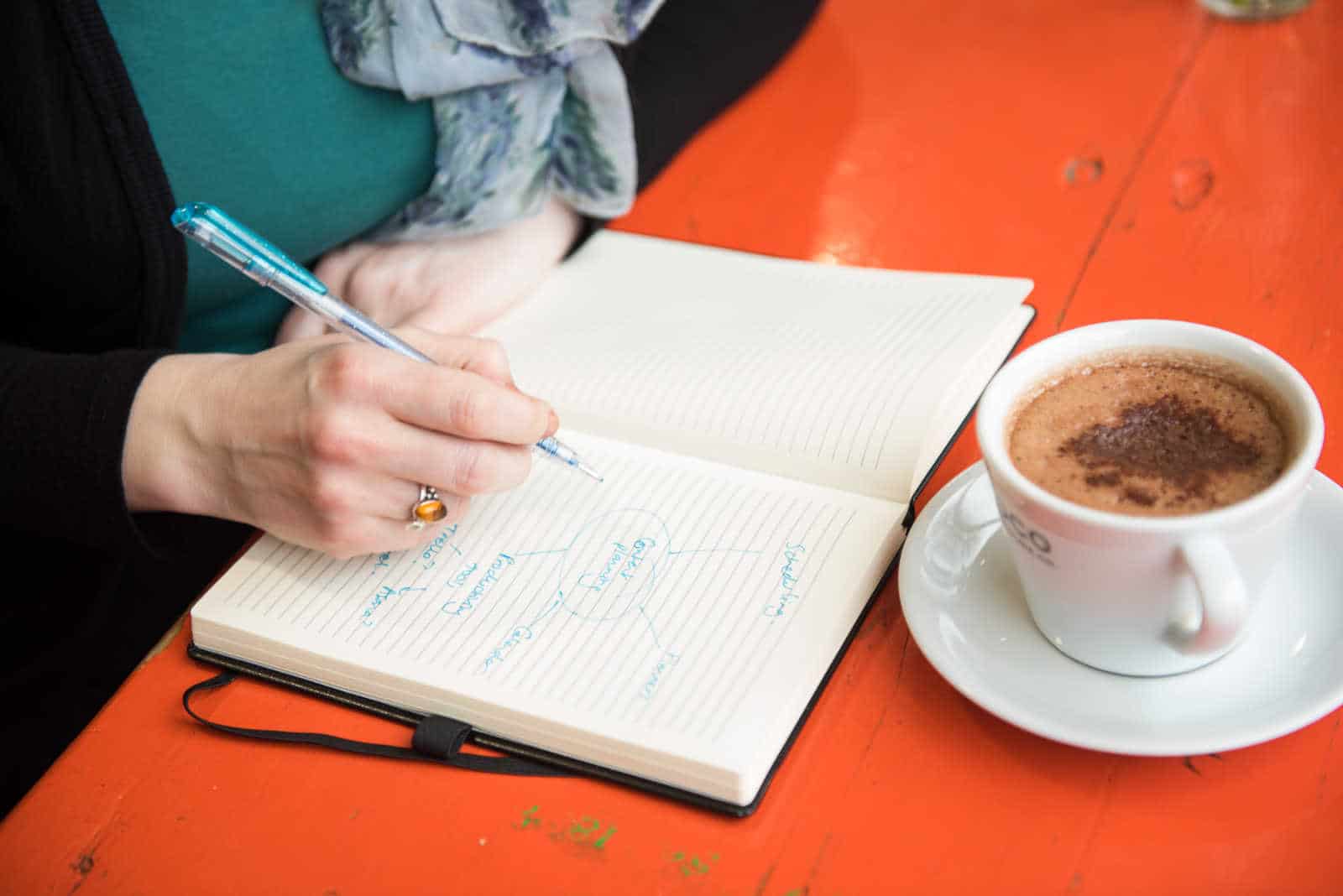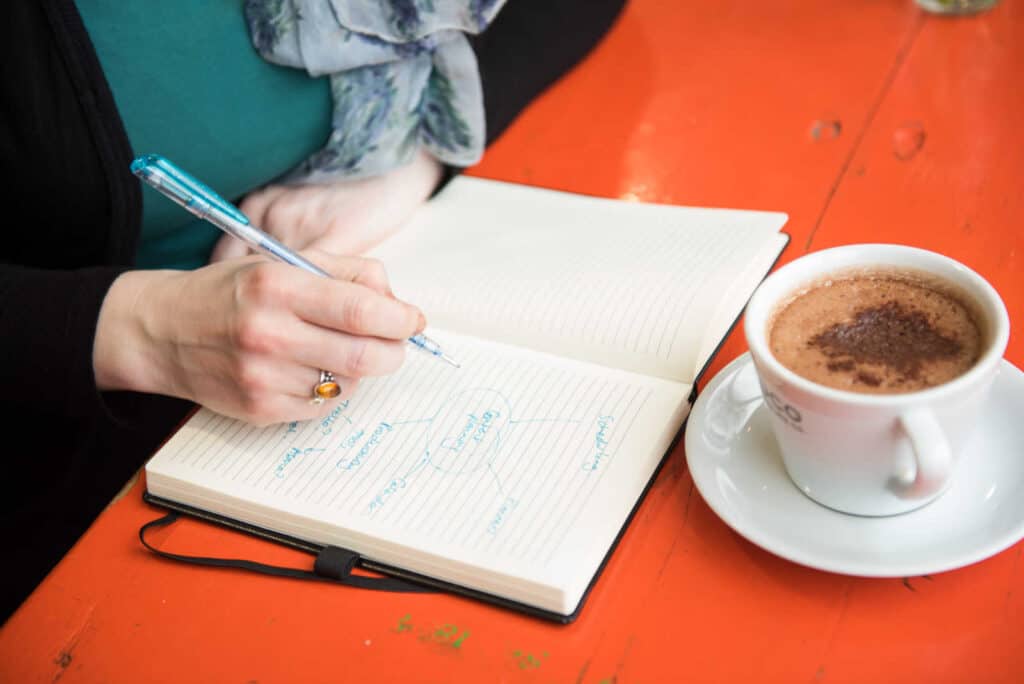 Productivity is in reach!
You can be more productive and stay organised as a blogger.
These tips work for me, and for many of the bloggers, freelancers, creatives and online entrepreneurs I talk to. But remember: you are unique. Tweak and adapt your processes and systems so they work for you and your online business.
We might be in this together, but we each have different ways of working and you need to do it your way. Take inspiration from what works for others, and then craft the perfect process to help you stay out of the overwhelm zone as a blogger.